Vedic Global Business team – to guide and assist businesses, conduct regular activities, promote listing of businesses on www.vedicglobalbusiness.org manage and Vedic Global Business Group on WhatsApp.
---
Hamesh C Yadav
Behaviour expert
• Author – Ultimate communication Secrets create automatic success
• International public speaker
• eDISC Consultant – Personality profile
• Bachelors with psychology honour's, and Masters in psychology, and Masters in Philosophy (M.Phil.) in clinical psychology.
• Published national and international Academic Papers.
• Helping people to find their true way to achieve goal and dream with special psychological methods in personal and professional life.
• Self-awareness, mind shift, communication as per personality to build quick understanding.
• Works on inspiration rather than motivation.
• Eliminating what stop you to take action
• Relationship with your team, business partner, relationship with spouse or family
---
Rakesh Raizada
By virtue of having over 40 years experience in banking & finance field, specialized degrees like MBA, Financial Planning, Advanced Dip in Broking and Company Directors degree, a wide network of specialists, accreditation with more than 25 lenders as a broker, I can guide and assist businesses and individuals in
1. Structuring business and start-ups
2. Business modelling
3. Cash flow management
4. Maximizing your bottom line
5. Entrepreneurship
6. Personal, business and commercial lending
7. Risk Protection
8. Wealth maximization
9. Financial Planning
10. Wills and inheritance
Having helped hundreds of people and businesses selflessly have earned their trust making a positive difference in very many lives, committing to help and assist selflessly
---
Raghu Koorthy
Information Technology Specialist
Website Design and Development
Network Design, implementation and Security
E-Commerce
Business Analysis
Digital Marketing
Software troubleshooting, customisation and education
Eager to help all startups and fellow businesses to establish and grow.
---
Sandeep Soni
Thirty years of rich work experience at senior levels in India and Australia,
A management graduate specializing in marketing and foreign trade,
An expert in the following skills
• strategic sales & marketing planning
• key account development & growth
• clients' needs assessment
• consultative & solution selling
• operations analysis & planning
• budgeting & cost control
• client satisfaction & retention
• team leadership & training
• fleet management
• international trade
Can facilitate in:
• Business Development
• Business Strategy post-COVID 19
• Business Restructuring
• New opportunities for business
• Synergy between Indian and Australian Companies
• Changes in Global Economy post-COVID
---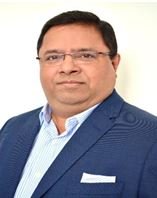 Sachin Tawde
Business Entrepreneur from Melbourne Australia.
Director of Aussizz Tax Accountant Pty Ltd and Sai Infotech Australia.
I have been in Australia for 15+ years. I have been operating Accounting and IT Solutions Business since last 5 years.
Overall experience in:
• Accounting
• IT Solutions
• Management
• Finance
• Administration
• Customer service
• Sales management
• Marketing
Would like to support:
• New & Existing Business Support for Accounting
• New & Existing Business Support for IT Solutions
• New & Existing Business Support for Digital marketing
---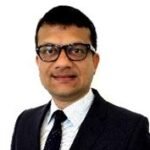 Vipul Haria
Networker – Entrepreneur
Chartered Accountant worked in management positions in the retail and service industry for around 20 years in India and UAE.
I have been in Australia for 5+ years. I have been operating solar business for last 3 years.
Overall experience in:
• Management
• Finance
• Administration
• Customer service
• Sales management
• Marketing
• One-on-one Training/counselling
Would like to support:
• New & Existing Business development
• Professional-Business Networking
• Mindset development
• Digital marketing